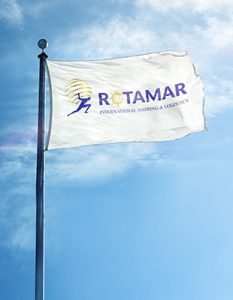 Our mission;
To ensure that our valued customers receive quality and boutique services.
Our vision;
To become a national brand in the logistics sector with our qualified workforce.
ROTAMAR SHIPPING AND TRANSPORTATION INC.
Established in 2003 with the understanding of boutique service, Rotamar Shipping and Logistics Trade. Inc. increasing its scope, productivity and competition with its dynamic structure, experience, professional perspectives and strong staff who can provide quick solutions, now adding Arabian Gulf, North Africa, Latin America, Europe and Asia regions to North American service that provided until 2015.
Rotamar with its high experience in national and international markets continues to offer complementary logistics services as well as international transportation from all Turkish ports, centralized in Izmir.
With more than 90 countries, an extensive network of agencies and long-term contracts, Rotamar shares its operational and cost advantages with its customers and business partners and has managed to become one of the leading companies that have passed the win-win principle.
YOU ARE IN THE RIGHT ROUTE! …
We listen and understand you very well.
We can produce results-focused, fast and different solutions.
We offer competitive, honest and boutique services.
We can look at different directions and keep up with change.
Our values; Honesty, customer satisfaction, expertise, stability.
Rotamar with export figures from Turkey for container transportation
REGION
YIL / TEU
2014
2015
2016
NORTH AMERICA
2.984 TEUS
3.689 TEUS
4.050 TEUS
MOROCCO
2.818 TEUS
3.427 TEUS
3.900 TEUS
TUNISIAN
190 TEUS
359 TEUS
950 TEUS
ARAP GULF
650 TEUS
748 TEUS
750 TEUS
EUROPEAN
873 TEUS
947 TEUS
1.500 TEUS
MEDIUM AND LATIN AMERICA
323 TEUS
484 TEUS
500 TEUS
ASIA
476 TEUS
516 TEUS
650 TEUS